國立成功大學醫學院生化科所
講師
何月仁 博士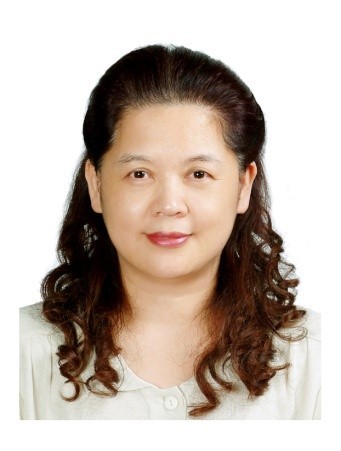 Dr. Y.R. Ho
English Main Page
分機: 5547 (研究室) 5527 (實驗室)
email:yrho@mail.ncku.edu.tw
研究專長
研究興趣
本實驗室主要探討B群鏈球菌(Group B streptococcus; Streptococcus agalactiae;GBS) 的生物膜在懷孕婦女的移生(colonization)與新生兒感染的致病機轉中所扮演的角色。細菌的生物膜是細菌遭遇環境壓力所產生的防衛機制,除了增加抗生素的抗藥性之外,也造成臨床上清除的困難,嚴重影響病人的治癒機會。目前的研究著重在B群鏈球菌生物膜的產生與其調控的機制,利用生化、分生以及蛋白質體的研究,探討影響生物膜形成的基因與環境因素,並了解其形成的機制,以進一步找到臨床上抑制與治療的標的;此外也建立GBS生物膜的動物模式,以進行in vivo的研究,將有助於了解細菌生物膜在人體形成的機制,並作為新藥研發的參考。
---
Publications:
CM Li, YC Du, JX Wu, CH Lin, YR Ho, YJ Lin and TS Chen. (2014) Synchronizing chaotification with support vector machine and wolf pack search algorithm for estimation of peripheral vascular occlusion in diabetes mellitus. Biomedical Signal Processing and Control 9:45-55


CM Li, YC Du, JX Wu, CH Lin, YR Ho and TS Chen. (2013) Dynamic analysis with a fractional-order chaotic system for estimation of peripheral arterial disease in diabetic foot. Meas Sci Technol 24: 085701 (11pp)


Ho YR, Li CM, Yu CH, Lin YJ, Wu CM, Harn IC, Tang MJ, Chen YT, Shen FC, Lu CY, Tsai TC, Wu JJ. (2013) The enhancement of biofilm formation in Group B streptococcal isolates at vaginal pH. Med Microbiol Immunol 202:105-115


CN Chuan, PX Zheng, YR Ho, HM Wu, WJ Chuang, YS Lin, MT Lin, CC Liu, and JJ Wu. (2009) emm1/Sequence Type 28 Strains of Group A Streptococci That Express covR at Early Stationary Phase Are Associated with Increased Growth and Earlier SpeB Secretion. J Clin Microbiol 47:3161-3169


E. van Elzakker, R. Yahiaoui, C. Visser, P. Oostvogel, A Muller, YR Ho, JJ Wu, A. van Belkum. (2009) Epidemiology of and prenatal molecular distinction between invasive and colonizing group B streptococci in The Netherlands and Taiwan. Eur J Clin Microbiol Infect Dis. 28:921-928


RP Janapatla, YR Ho, JJ Yan, HM Wu, JJ Wu. (2008) The Prevalence of Erythromycin Resistance in Group B Streptococcal Isolates at a University Hospital in Taiwan. Microbial Drug Resistance. 14:293-297


HM Wu, RP Janapatla, YR Ho, KH Hung, CW Wu, JJ Yan, and JJ Wu. (2008) Emergence of fluoroquinolone resistance in Group B streptococcal isolates in Taiwan. Antimicrobial Agent and Chemotherapy:52:1888-1890


YR Ho, CM Li, HP Su, JH Wu, YC Tseng, YJ Lin, JJ Wu. (2007) Variation in the number of tandem repeats and profile of surface protein genes among invasive group B streptococci correlates with patient age. J Clin Microbiol. 45:1634-1636


CM Li, Y-Y Lee, YR Ho. (2002) Acute meningoencephalitis as initial presentation of human immunodeficiency virus infection: report of 2 cases and literature review. J Microbiol immunol Infect. 35:195-198


CM Li, KH Chiang, YH Chen, and YR Ho. (2002) Case-holding investigation of a cohort with newly-diagnosed tuberculosis. J gen mol biol. 13:155-159


CM Li, YR Ho. (2001) Cotraindication of shiomarin in patients with cirrhosis and malignancy of liver. Lett of Assoc Taiwan Int Med. 116:6-7


CM Li, PO Chen, and YR Ho. (2001) Non-clostridal gas gangrene caused by Klebsiella pneumoniae: a case report. Scand J Infect Dis. 33: 629-630


CM Li, YR Ho, YC Liu. (2001) Transmission of human immunodeficiency virus through bone transplantation: a case report. J Formos Med Assoc. 100: 350-351


Wu JD, Hsueh HC, Huang WT, Liu HS, Leung HW, Ho YR, Lin MT, Lai MD. (1997)The inducible lactose operator-repressor system is functional in the whole animal.DNA Cell Biol.16:17-22


Lee JC, Lee TS, Ho HY, Hsueh HC, Huang WT, Ho YR, Lai MD. (1996) Expression pattern of nuclear p53 is unique in COS-1 cells. Anticancer Res.16:2705-8


Ho YR, Chang MC. (1988) Cloning of a LEU gene and an ARS site of Rhodotorula glutinis. Zhonghua Min Guo Wei Sheng Wu Ji Mian Yi Xue Za Zhi. 21:1-8


---
Return to NCKU Chinese Main Page of Biochem 回到生化所
Send comments or Suggestion to this email_box.
Updated: 2014.12.09