Hua-Lin Wu
Chair Professor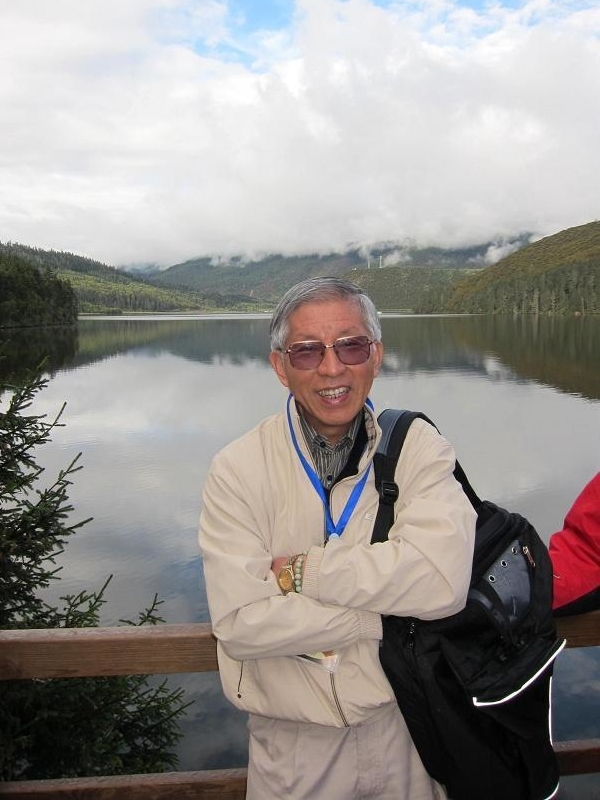 Prof. Hua-Lin Wu
Tel: 5541 (Office) 6754 (Lab.)
email:halnwu@ mail.ncku.edu.tw
Ph.D., Ohio State University, U.S.A
The HL Wu's laboratory is interested in studying the biological functions of thrombomodulin (TM) and angiostatin. We have found that TM not only serves as an anti-coagulant, but also mediates cell-to-cell adhesion. For investigating the novel functions of TM, we have constructed various DNA fragments of TM gene and generated cell clones that stably expressed these genes. The cell morphology, TM distribution and cell-cell interaction of these cells were then analyzed and the biological functions of the TM domains were evaluated. We also assess the mechanisms of TM-mediated tumor cell proliferation, migration and signal transduction. Recently, we have cloned genes that are highly homologous to TM, including endosialin and C1qRP. The functions of both proteins will be studied further. In the study of angiostatin, we utilized genetic engineering, protein expression and purification methods to prepare several angiostatin mutant proteins. In order to find the most effective protein, the inhibitory effects of these proteins on endothelial cell proliferation, migration and angiogenesis were analyzed in cell culture and animal models. In addition, the correlation of gene polymorphisms, gene expressions and atherosclerosis is currently studied.
A wide variety of experimental techniques and procedures are used in Wu's laboratory, such as gene cloning, site-directed mutagenesis, bacterial and yeast transformation, large scale culture by fermentation, protein expression and purification, cell culture, fluorescent confocal microscopy, flow cytometry, angiogenic Matrigel plug assay in mice. Consequently many different types of projects could be developed depending on the discussion between students and Professor Wu in the future.
---
Publications:











































































































---
Return to NCKU Chinese Main Page of Biochem
Send comments or Suggestion to this email_box.
Updated: 2014.11.20