PO-HSIEN J. HUANG, Ph.D.
Associate Professor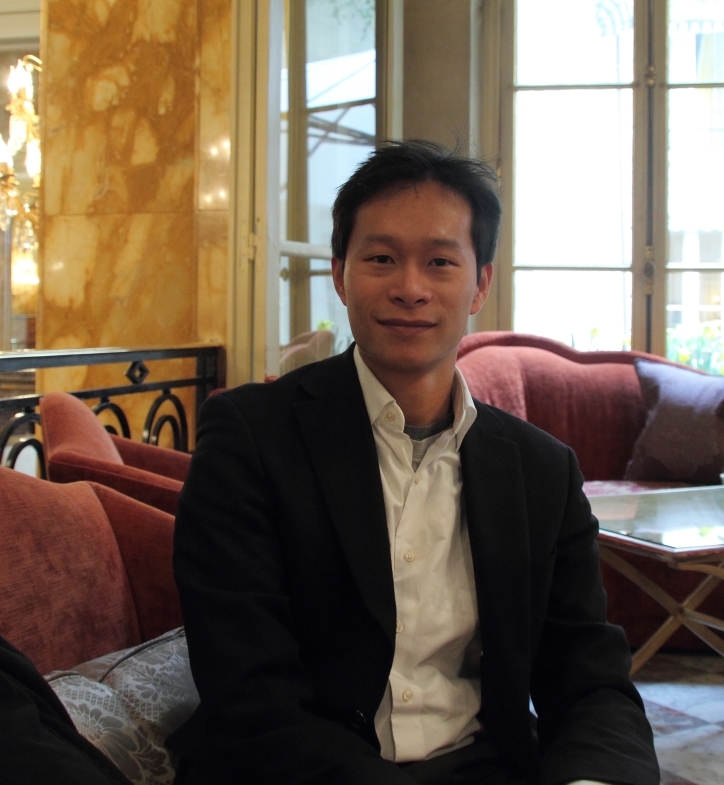 PO-HSIEN J. HUANG, Ph.D.
中文頁面
Tel: 5513 (Office) 5517 (Lab.)
email:phhuang@mail.ncku.edu.tw
Ph.D., Ohio State University, U.S.A
The Huang Laboratory specializes in cancer epigenome analysis which includes two major steps: (i) Characterization - mapping the epigenomic blueprintes and the mechanisms that depositted them during the transdifferentiation of pancreatic cells; comparing patterns at the DNA, RNA, and protein levels between tumor an dnormal samples from an individual patient; and (ii) Interpretation – analysis of characterization data across subtypes of patinets with the aim of identifying aberrant alterations in genes and pathways that cause cancer. Recent research finding from Dr. Huang's laboratory revealed that TGF-β-VAV1 signalling promotes the mesenchymal phenotype of pancreatic cancer cells.
RESEARCH DIRECTIONS
Epigenomic interactions and regulatory mechanisms of DNA methylation in human malignancies
Animal models of pancreatic cancer
---
Recent Publications:
Chuang HC, Huang PH, Kulp SK, Chen CS. Pharmacological strategies to target oncogenic KRAS signaling in pancreatic cancer. Pharmacol Res. 2017 Mar;117:370-376. Review.
Henderson SE, Ding LY, Mo X, Bekaii-Saab T, Kulp SK, Chen CS, Huang PH. Suppression of Tumor Growth and Muscle Wasting in a Transgenic Mouse Model of Pancreatic Cancer by the Novel Histone Deacetylase Inhibitor AR-42. Neoplasia. 2016 Dec;18(12):765-774.
Huang PH, Lu PJ, Ding LY, Chu PC, Hsu WY, Chen CS, Tsao CC, Chen BH, Lee CT, Shan YS, and Chen CS. TGFβ promotes mesenchymal phenotype of pancreatic cancer cells, in part, through epigenetic activation of VAV1. Oncogene. 2016 Nov 28. doi: 10.1038/onc.2016.378. [Epub ahead of print]
Huang PH, Chuang HC, Chou CC, Wang H, Lee SL, Yang HC, Chiu HC, Kapuriya N, Wang D, Kulp SK, Chen CS. Vitamin E facilitates the inactivation of the kinase Akt by the phosphatase PHLPP1. Sci Signal. 6(267):ra19. 2013
Weischenfeldt J, Simon R, Feuerbach L, Schlangen K, Weichenhan D, Minner S, Wuttig D, Warnatz HJ, Stehr H, Rausch T, Jäger N, Gu L, Bogatyrova O, Stütz AM, Claus R, Eils J, Eils R, Gerhäuser C, Huang PH, Hutter B, Kabbe R, Lawerenz C, Radomski S, Bartholomae CC, Fälth M, Gade S, Schmidt M, Amschler N, Haß T, Galal R, Gjoni J, Kuner R, Baer C, Masser S, von Kalle C, Zichner T, Benes V, Raeder B, Mader M, Amstislavskiy V, Avci M, Lehrach H, Parkhomchuk D, Sultan M, Burkhardt L, Graefen M, Huland H, Kluth M, Krohn A, Sirma H, Stumm L, Steurer S, Grupp K, Sültmann H, Sauter G, Plass C, Brors B, Yaspo ML, Korbel JO, Schlomm T. Integrative genomic analyses reveal an androgen-driven somatic alteration landscape in early-onset prostate cancer. Cancer Cell. 23(2):159-70, 2013
Krohn A, Diedler T, Burkhardt L, Mayer PS, De Silva C, Meyer-Kornblum M, Kötschau D, Tennstedt P, Huang J, Gerhäuser C, Mader M, Kurtz S, Sirma H, Saad F, Steuber T, Graefen M, Plass C, Sauter G, Simon R, Minner S, Schlomm T. Genomic deletion of PTEN is associated with tumor progression and early PSA recurrence in ERG fusion-positive and fusion-negative prostate cancer. Am J Pathol. 181(2):401-12, 2012
---
Return to NCKU Chinese Main Page of Biochem
Send comments or Suggestion to this email_box.
Updated: 2017.04.26